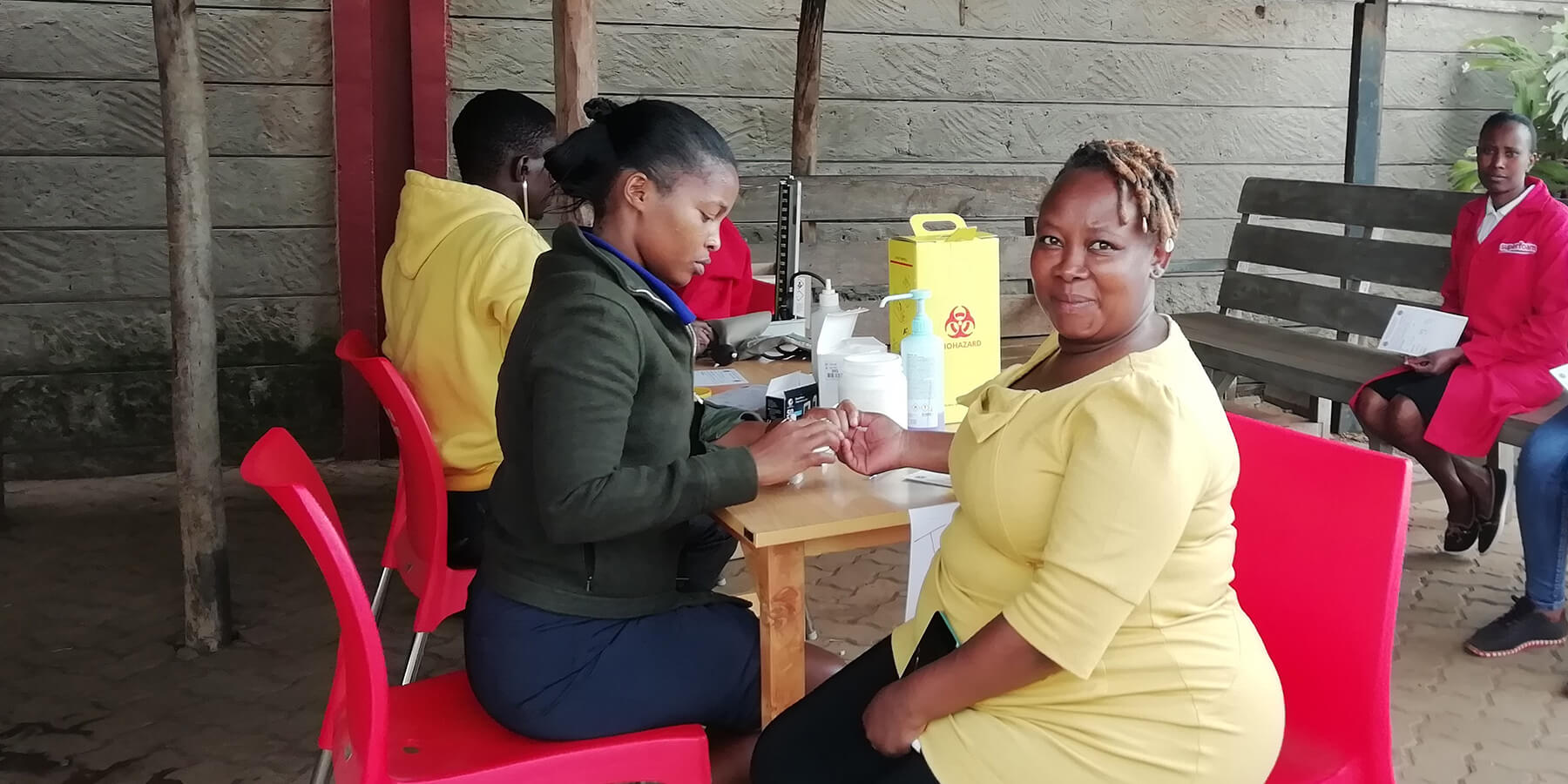 Staff at Superfoam Limited were treated to a free medical camp organized by a partnership between Superfoam and Lions SightFirst Eye Hospital.
The two-day free medical check up, which ended yesterday, was conducted at Superfoam Limited premises, with over two hundred staff benefitting from eye, diabetes and blood pressure screening.
Speaking during the event, superfoam CEO Mike Fisher termed the medical check up a success adding up that the wellbeing of staff is fundamental to the success of businesses.
" In between the busy working schedules, people do not pay attention to their wellbeing until they start experiencing a health issue. It is only imperative to present staff a chance to closely look at their general health and promote awareness of the lurking lifestyle disease."
His remarks were echoed by Lions SightFirst Eye Hospital Marketing Manager Peter Ndwiga who said that the efforts were in tandem with government commitments towards the Big Four Agenda.
"Our commitment is towards integrating private efforts in line with government efforts to promote the access to healthcare services that are affordable and offer advice on the management of chronic ailments."
One of the screenings done was on diabetes,an ailment ranked the fifth cause of death throughout the world by the World Health Organization. It is estimated that it currently affects over 200 million people worldwide.