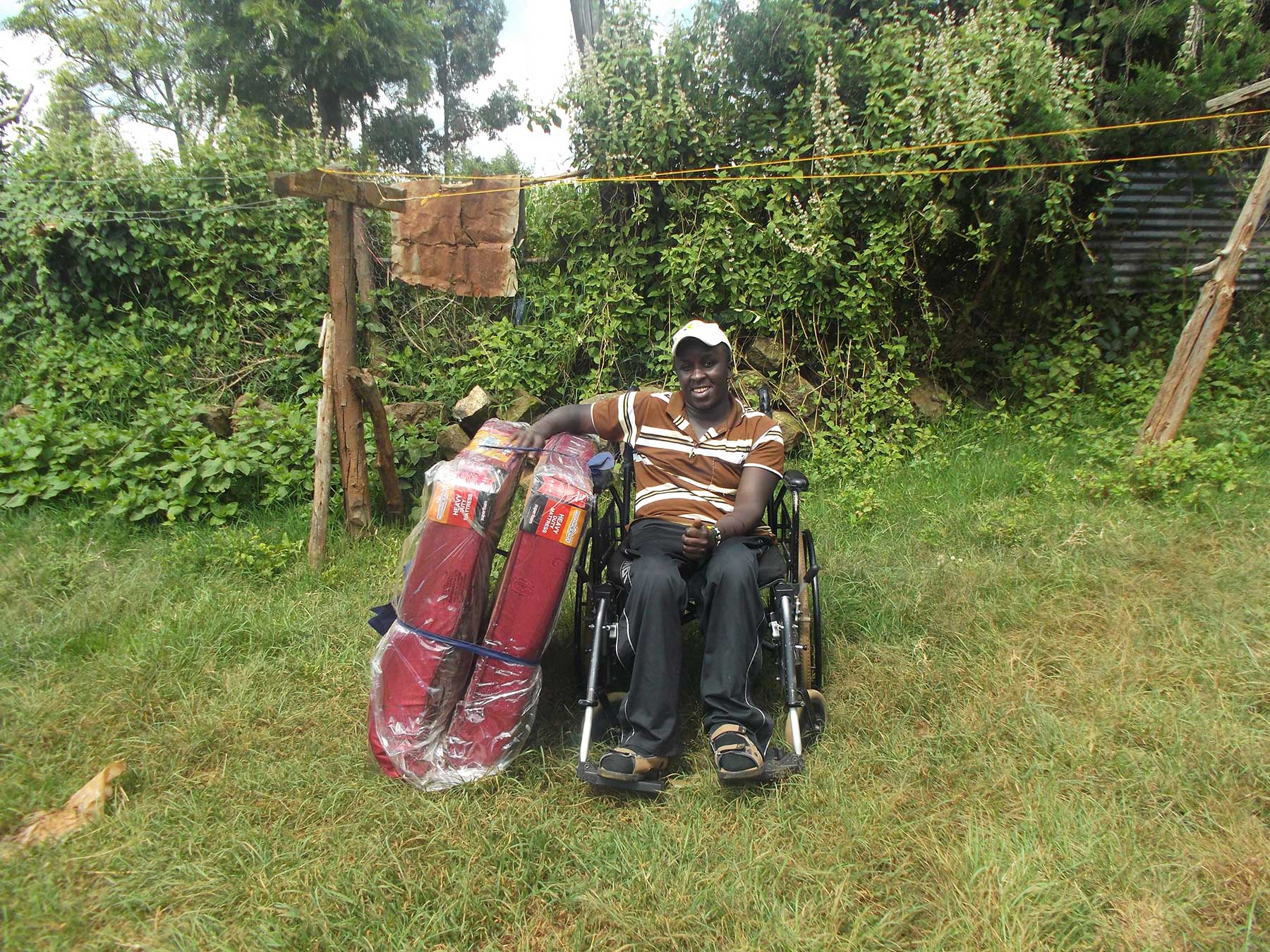 Superfoam Limited Marketing Team Visited Joseph Wanyoike,at his home in Limuru where they donated a quality mattress.
Joseph has been living with paraplegia for 7 years and due to this condition,he needed a comfortable and quality mattress that would give proper support to his back and spine.
Superfoam Limited took this initiative to express service to the community by donating him a mattress.Joseph will be assured of comfortable sleep which will speed up the recovery process.
"I am so overwhelmed by your kindness.Thanks for donating the mattress to me,I believe my recovery process will now become faster." Expressed Joseph Wanyoike after the donation.
"We as Superfoam are more than happy to be the reason for a smile on Joseph's face.We believe in community service and take opportunities like these to express our gratitude back to the community.Good sleep is a mandatory necessity for all human beings and Joseph especially,with a spine problem,we believe a quality mattress might be just what he needs for quick recovery."Lamented a Superfoam representative.
Superfoam Limited has proved to be supportive of their neighbouring community through their constant generous donations and support.