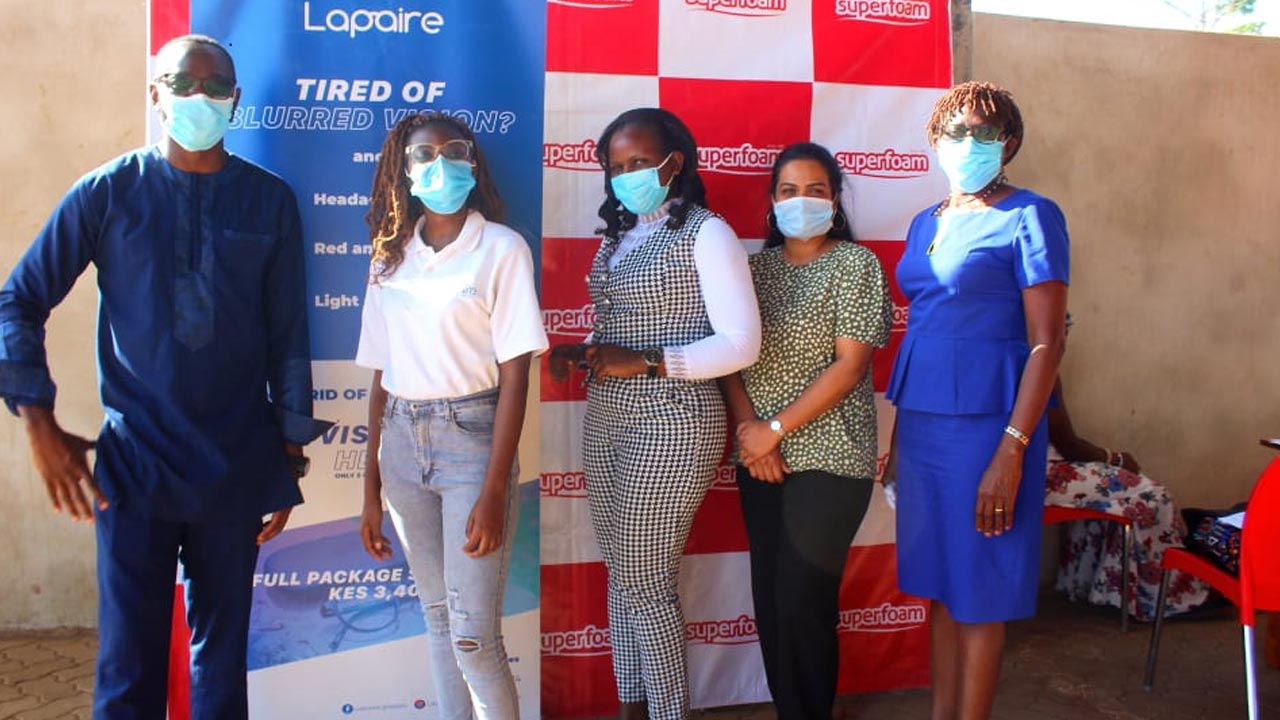 Superfoam has taken up the initiative of providing free eye checkup to it's employees to lower their compensation and general disability claims.
Lapaire Glasses Company conducted an eye camp that ran from 14th to 16th December 2020. The medical check-up helped ensure the long term health of all employees particularly drivers and those exposed to harmful substances in our factory and hazardous working conditions.
"We are thankful to Lapaire Glasses Kenya for partnering with us and making the three day eye camp a success. Health and Safety of our employees is our no. 1 priority. Providing eye checkup services help detect problems and work towards a solution as well as ensure smooth workflow" Meeraj Shah CEO – Superfoam Ltd.
"Regular eye checkup is important to ensure that you are able to see as best as possible. Eye health exams will also check for signs of eye disease or conditions that can affect not only your vision but your overall health" said Grace Muriithi – Lapaire Glasses.
"Vision and eye health is such a critical part of our workflow, therefore, we highly recommend eye exams for all employees especially drivers who have to be on the road. Good eyesight is a concern to us for it ensures effective work progress" Consolate HR – Superfoam Ltd.
"I spend hours on my laptop. The eye checkup camp helped me greatly. I got diagnosed with Computer Vision Syndrome (CVS) resulting from focusing my eyes on the screen for too long. This explained the headaches and neck pains I've been having. I got the right prescription. Many thanks to Superfoam and Lapaire Glasses, I will not suffer permanent eye damage" said an employee, Superfoam Ltd.
Superfoam Ltd is one of Kenya's Largest Mattress manufacturers for over 37 years, wishes Kenyans a Merry Christmas and a prosperous new year and also urges all to take the necessary precautionary measures put in place to curb the spread of corona. Stay Safe.