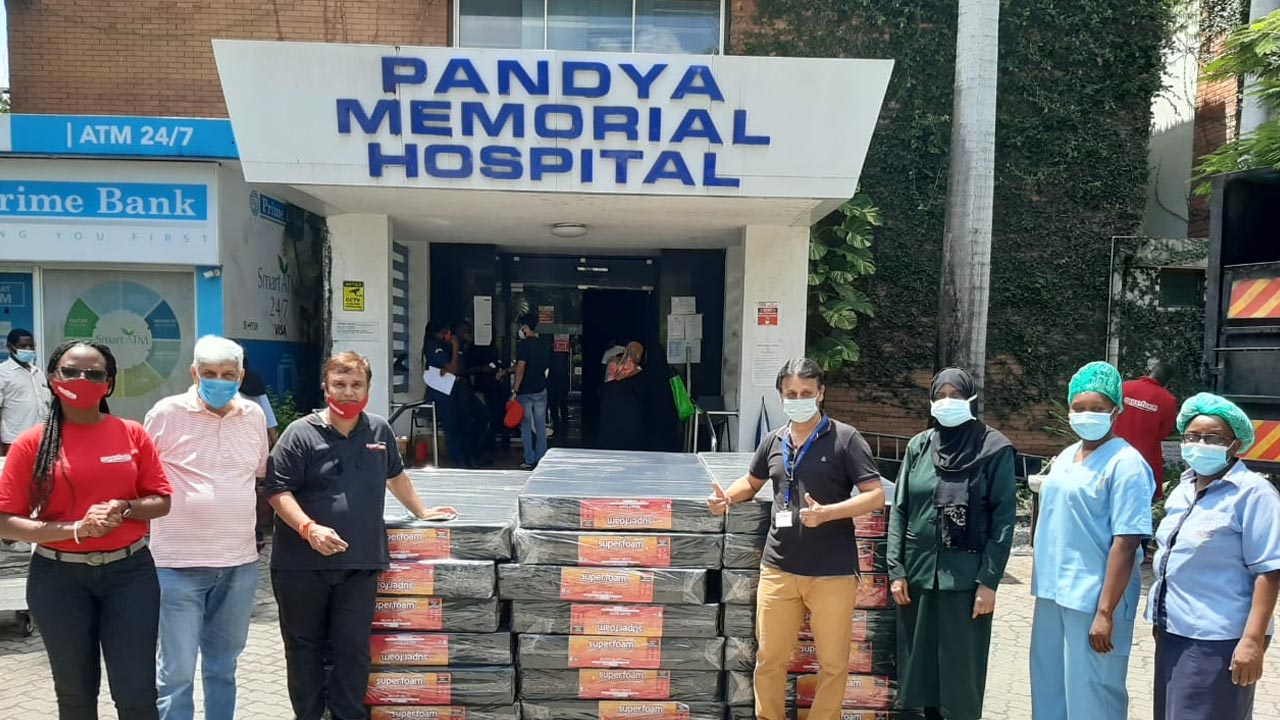 In the fight against the global Covid 19 Pandemic, Superfoam Ltd donates 20 specially designed hospital mattresses to the Pandya Memorial Hospital, Mombasa.
Quality rest is the most essential part of the recovery process and by this donation, Superfoam Limited wants to ensure that patients at Pandya Memorial Hospital have better rest, sleep, and therefore quick recovery.
Superfoam has exhibited massive support and responsibility towards curbing this pandemic. This donation is just but one of the kind gestures exhibited by the company as they are seen donating mattresses to Pandya Hospital.
"As a brand we believe it is our duty as a responsible corporate organization to join the Nation in fighting Covid-19. We want to help to ensure the patients at Pandya Memorial Hospital are well-rested and comfortable to speed up their recovery process – "Meeraj Shah, CEO – Superfoam Ltd.
"Pandya Memorial Hospital thanks Superfoam Limited for this significant gesture, the mattresses donated are specifically designed for the patients to ensure their quick recovery. This will enable the centers and the nation at large in terms of preparedness and readiness to fight the pandemic" Chairman Ramesh Malde and the manager in charge, Rajesh Shukla.
"Superfoam is doing everything within our means to join the nation in fighting this pandemic. We are working on various initiatives both internally and externally to ensure that we support the government initiatives to tackle Covid-19." -Samir Superfoam Ltd.
Superfoam Ltd is one of Kenya's Largest Mattress manufacturers for over 37 years, urges Kenyans to take all the necessary precaution measures to put in place to curb the spread of the virus. Stay Safe.