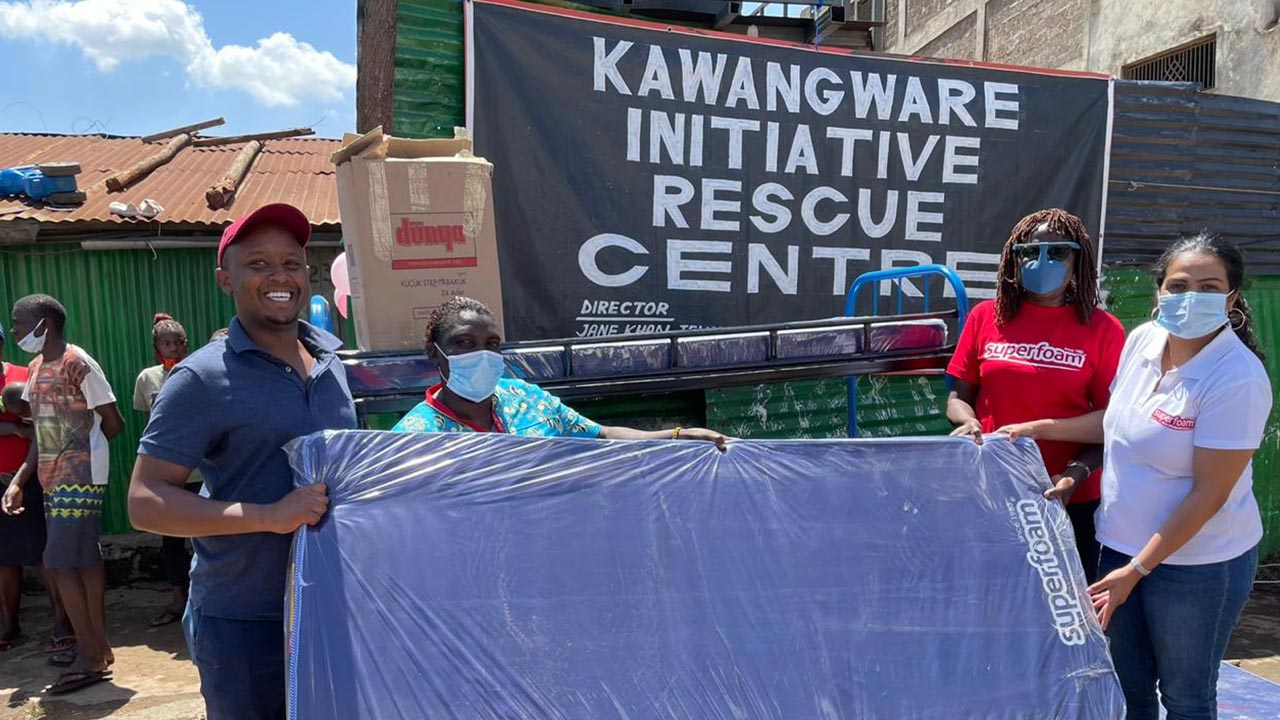 This festive season Superfoam is spreading happiness by providing new mattresses for all the children stationed at Kawangware Initiative Rescue Centre.
Support children's learning and physical growth by being responsive to children's sleep cues. Sleep is critical for learning and growth. If opportunities to sleep do not match a child's need this will impact on his or her alertness, ability to learn and the quality of social interaction.
"This year has been quite challenging due to Covid – 19 infections. Donating mattresses to a children's home and bringing happiness to those children is our biggest joy, what better way to give back to the community" Anurag Shah, Head of Sales – Superfoam ltd.
"Sleep is an essential part of a kid's routine and an indispensable part of a healthy lifestyle. Good night's sleep contributes to a child's physical and mental growth, and also keeps them active and cheerful. Superfoam wants well – rested and healthy children as christmas nears and the school calendar resumes next year." Meeraj Shah CEO – Superfoam Ltd.
The centre was established in August 2011 to provide a safe haven and nurturing educational community for 200 children – with all well fed, healthy, safe and attending school.
"The Kawangware Initiative Rescue Centre thanks Superfoam Limited for this significant gesture. The mattresses donated are designed for the kids and will surely improve their sleeping habits. This will greatly contribute to a merry christmas" said Mama Jane – caretaker Kawangware Rescue Centre.
Superfoam Ltd is one of Kenya's Largest Mattress manufacturers for over 37 years, wishes Kenyans a Merry Christmas and a prosperous new year and also urges all to take the necessary precautionary measures put in place to curb the spread of corona. Stay Safe.