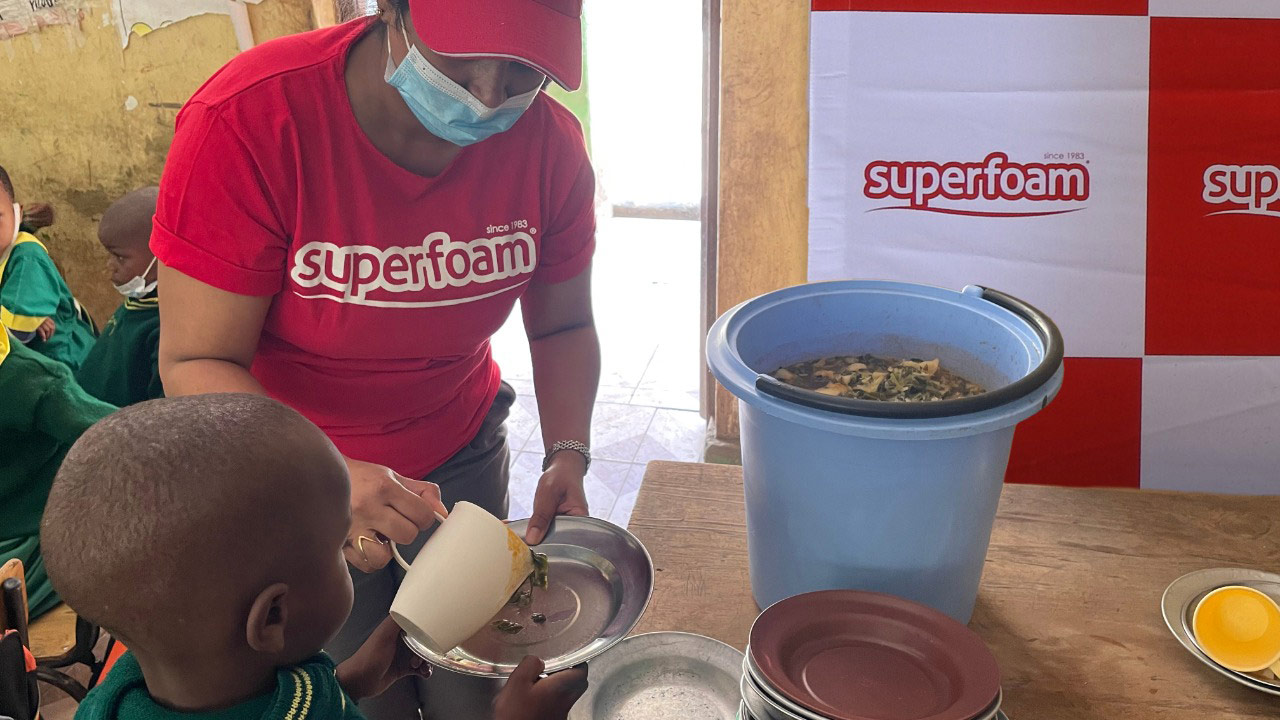 Superfoam Ltd provides lunch to over 1,200 students at the Reuben Centre School, Mukuru Kwa Njenga Slums, Nairobi.
Superfoam Ltd stepped in and provided lunch to the students at the center as part of their corporate social responsibility program. Superfoam team represented Sanksrati Shetty and other team members of superfoam served food to all 1200 school students on 11th April 2021.
Reuben Centre is a non-profit, faith-based organization that provides quality education, health, financial and social services to children and families in the area. It is run by the Christian Brothers African Province that offers a vital source of community development programs to the residents of one of the largest slums in Nairobi.
"Superfoam wants to ensure all students experience a comfortable learning environment. This charity seeks to appreciate students in the Mukuru Kwa Njenga slums and ensure they experience learning in the most remarkable way at the Reuben center," said Sanskrati Shetty, Marketing Manager. Superfoam Ltd.
"At Superfoam Ltd we want to ensure that everyone in Kenya gets the basic rights to experience comfortable learning opportunities during this difficult situation we currently face, especially the children that represent the future of the country. We will continue to support various communities under our CSR Program in whatever way we can especially during this pandemic that has caused a strain to most of our livelihoods." Meeraj Shah CEO, Superfoam Ltd.
Superfoam Ltd is one of Kenya's Largest Mattress manufacturers for over 37 years, urges Kenyans to take all the necessary precautionary measures put in place to curb the spread of the virus. Stay Safe.