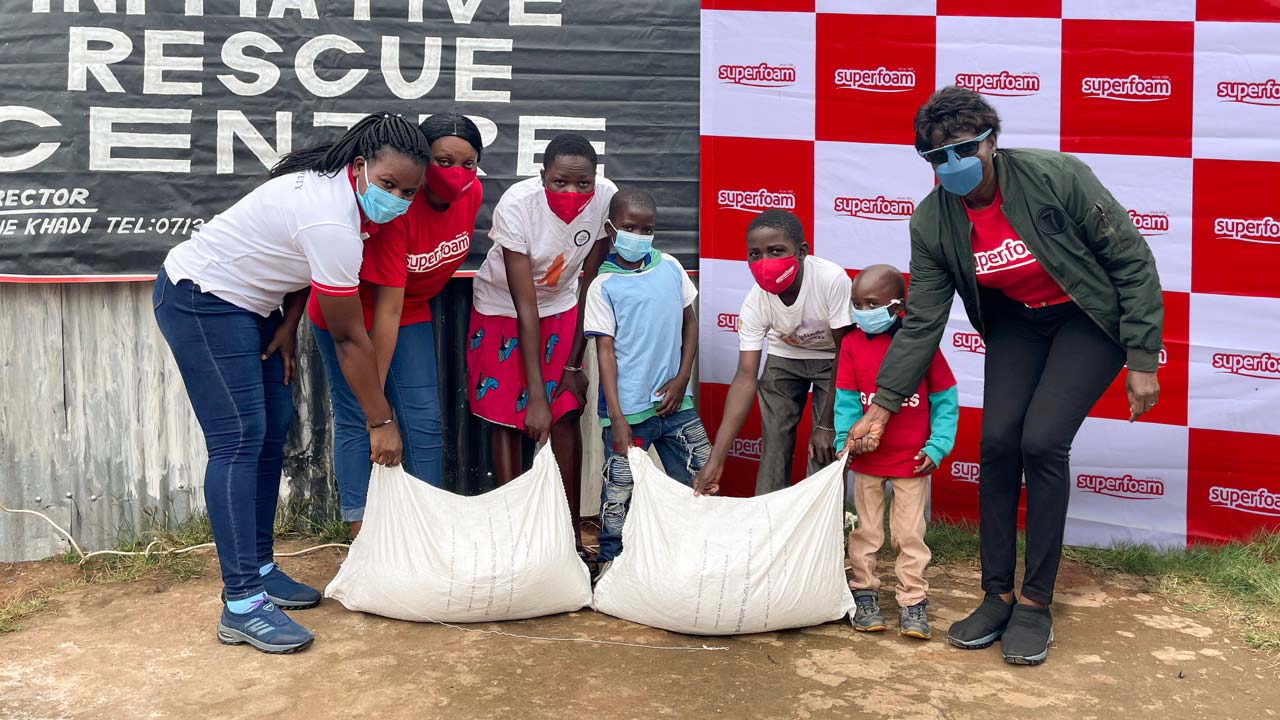 Superfoam Ltd Visits Kawangware Initiative Rescue Centre Towards Spreading Awareness on Covid- 19.
As we continue to curb the spread of Covid- 19, Superfoam Ltd took the initiative to visit Kawangware Rescue Centre to spread awareness on Covid- 19. Superfoam is working on many initiatives to support children's physical, mental & learning growth and to secure their future by educating them on what's going on in the world today
Superfoam team visited the Kawangware Initiative rescue center on 9th July 2021 to distribute porridge and some entertainment systems for the children. The company team included a health and safety officer and a clinical officer who demonstrated and carried out training for all the children on safety and health risks during Covid.
"We continue to live our lives with Covid-19 in our midst and continue to suffer across all sections of society. To reduce the spread of this infectious disease we must learn how to prevent the spread. Training these children on safety precautions such as wearing masks, social distancing, sanitization & avoiding crowds is our priority. It's our responsibility to educate our children for information is power, hence we varied our health and safety training along with a donation of a month's supply of porridge, sanitizers, masks & entertainment equipment. The children at the rescue center continue to thrive in uncertainty as this year continues to be challenging due to Covid-19 infections and supporting the children with whatever means we can bring happiness to them, in return, it's our joy. " Consulate Ademson, HR- Superfoam Ltd.
The center was established in August 2011 to provide a safe haven and nurturing educational community for 200 plus children- with all well-fed, healthy, safe, and attending school.
"The Kawangware Initiative Rescue Centre thanks Superfoam Limited for this significant gesture. The training and donations are for the kids and will surely improve their lives. This will greatly contribute to a less challenging year" said Mama Jane- caretaker Kawangware Rescue Centre.
Superfoam Ltd is one of Kenya's Largest Mattress manufacturers for over 37 years, it urges all to take the necessary precautionary measures put in place to curb the spread of corona. Stay Safe.