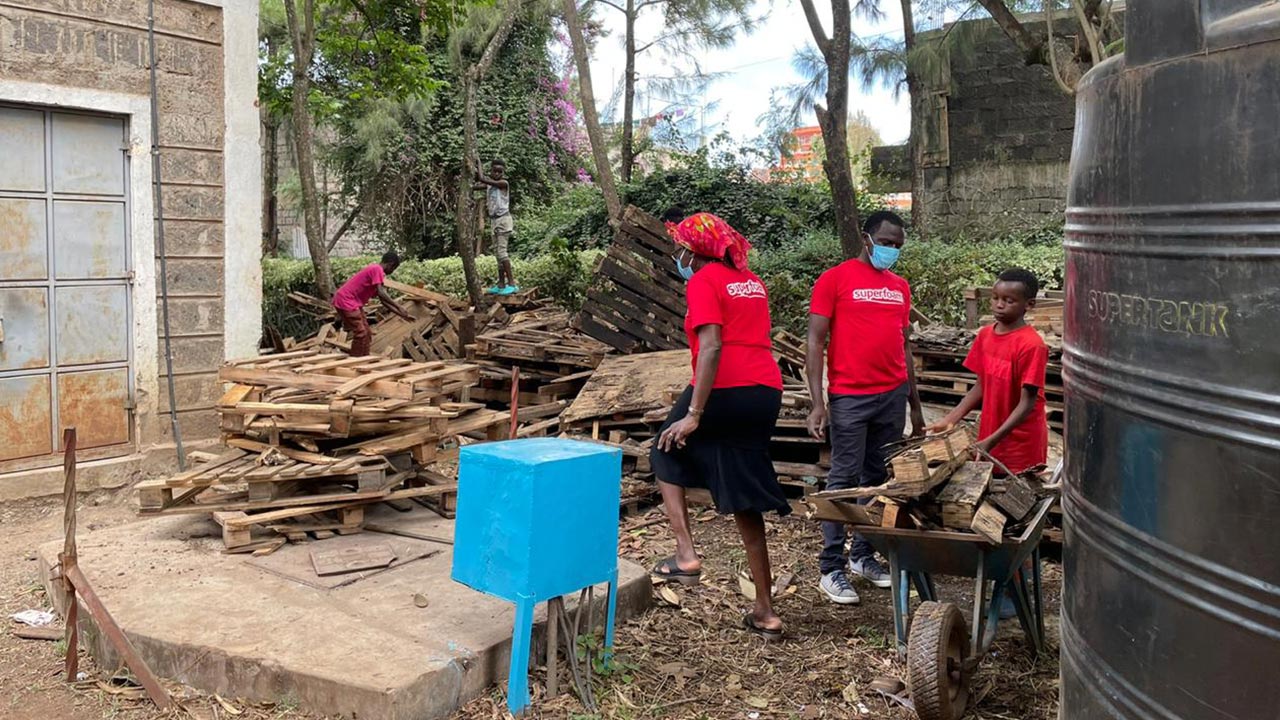 This festive season Superfoam Ltd is spreading the love by providing lunch for all children stationed at Ruiru Rehab Centre. They also helped in cleaning their compound, cutting grass on their playground and fixing light fixtures where needed.
Support children's learning and physical growth by being responsive to their basic needs. Superfoam Ltd took the opportunity to help the less fortunate for this will impact the children's ability to learn, their physical health, and social interaction.
"This year has been quite challenging due to Covid-19 infections. Providing lunch and help to the rehab center brings happiness to those children and it's our biggest joy, what better way to give back to the community" Sanskrati Shetty, Head of Marketing – Superfoam Ltd.
"Joy is an essential part of a kid's routine and an important part of a healthy lifestyle. Showing love to these kids reminds them they are not alone. It also keeps them happy, active and cheerful. Superfoam wants to celebrate this festive season with utmost love" Consulate, HR – Superfoam Ltd.
Ruiru Rehabilitation Centre is home to children rescued from the streets, orphaned or who have been entrusted to the center by family members unable to give proper care. The center provides primary education, all basic necessities and a safe haven with a holistic approach that cultivates love, care & affection.
"The Ruiru Rehab Centre appreciates Superfoam Limited for this significant gesture. The lunch and help provided so much joy to the children considering its festivity time. It contributed to a merry Christmas indeed" said Alfred – caretaker Ruiru Rehabilitation Centre.
Superfoam Ltd is one of Kenya's Largest Mattress manufacturers for over 37 years, wishes Kenyans a Merry Christmas and a prosperous new year and also urges all to take the necessary precautionary measures put in place to curb the spread of corona. Stay Safe.